DJ Dr. Comedian (FB)
Disability Advocacy & Coaching Page (& About Coaching)
YouTube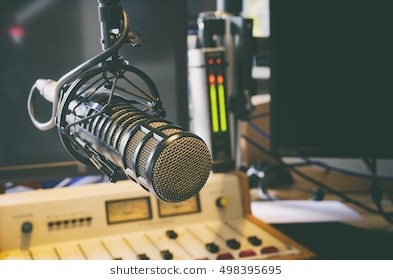 Dr. Comedian's first radio show, The Best Medicine first premiered on 91.5 WDBK (Camden County College Radio) in September 2018. It is currently on hiatus while other responsibilities come first. (When available, it can be accessed on the South Jersey dial via 91.5 FM, or by clicking here.)
Behind Dr. Comedian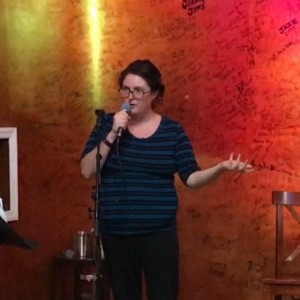 Stand-up in Ventnor, NJ
Danielle began performing as "Dr. Comedian" attending open mics and performing stand-up comedy in Spring 2014, after a teacher said she looked kind of sad and people in high school told her she "looked kind of chubby," she ran with the suggestion. Radio is her primary coping mechanism comedy outlet. As an autistic woman, she learned body language from watching movies, especially Clerks 2. Through work in The Best Medicine, she aims to both reach and teach others that the world sucks sometimes – but you don't, and you can overcome the stuff life throws at you with the right help.
History
Dr. Comedian, previously known as Danielle Ryer (as she's yet to change her name to "Dr. Comedian" legally) grew up in South Jersey. She began her time on earth approximately 20-something years ago, but what brought her here she can't quite remember. It might have involved copious amounts of alcohol, or someone forgetting to take a right turn at Jupiter.
Education
A Rutgers University Master of Social Work student, Danielle has earned Bachelors degrees in Psychology, as well as Philosophy & Religion, from Rowan University. She began her foundation level internship at The Center for Autism, and completed it at United Methodist Communities in Collingswood. She is due to start her advanced-level practicum supporting victims of domestic violence.
Hopes and Dreams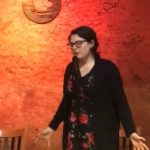 She would love to be an actress in some way. Danielle would someday love to make or be a part of a satirical television show or movie, especially if it involves disability, social justice/politics, mental health, Donald Trump, and/or being an Autistic woman, while still being active in the counseling and advocacy world.
Current Projects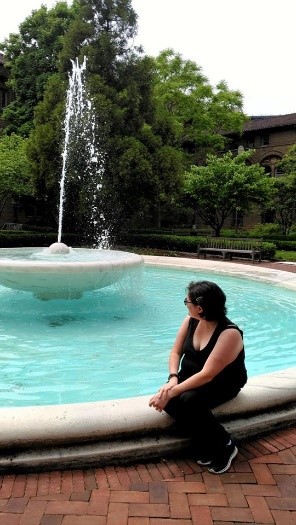 Outside of comedy and radio, she is also a coach and motivational speaker. She is currently employed at the Garden State Discovery Museum as an emotional support coach, and is a trained Crisis Intervention Counselor at Crisis Text Line. She loves to educate about suicide prevention, as well as social justice education. Danielle also loves yarn, video games, science, philosophy, psychology, medicine/nutrition/health, biology, reading, writing, mixed martial arts, blogging, and you. (Marry me.)
(By the way, if a future partner sees this, I'm probably just kidding.)

Let's Be Friends.

Miscellaneous